Legends of Comedy Share Love for Old Dogs
In a new Public Service Announcement (PSA), Carol Burnett, Bob Newhart, Carl Reiner and Lily Tomlin talk about what growing older means for senior people and senior dogs in candid, funny and poignant comments. 
"Many older dogs are surrendered to shelters because their owners passed away or can't afford their care," Carol Burnett explains in the PSA.  
"And for some of them, there are no more options," adds Bob Newhart, highlighting Grey Muzzle's vision of "a world where no old dog dies alone and afraid." Read more...
Who's Got Your Heart?
If a senior dog has ever shared your home or stolen your heart, then you know how lucky you are. Sadly, many older dogs aren't so fortunate. Far too many find themselves alone, afraid and at-risk in shelters across the country. You can change that! Your gift today will give senior dogs a second chance to steal someone's heart. Plus, every dollar you donate by February 26 will be matched up to $10,000 by Rod and Button Cook, Dr. Steven Wolchinsky, and Dr. Mary Gardner, co-founder of Lap of Love Veterinary Hospice.
Call for 2020 Grant Applications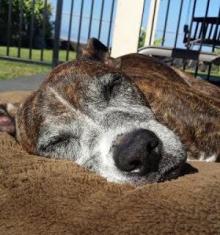 Guided by our vision "a world where no old dog dies alone and afraid," we make grants throughout the United States expressly for programs designed to improve the lives of at-risk senior dogs. We invite shelters, rescue groups, sanctuaries and other nonprofit organizations to apply. Since 2008, Grey Muzzle has provided nearly $2 million in grants for senior dog programs to 190 nonprofit organizations nationwide!
Our ability to make grants to help senior dogs depends entirely on the generosity and support of the public and other donors.
Our Mission
The Grey Muzzle Organization improves the lives of at-risk senior dogs by providing funding and resources to animal shelters, rescue organizations, sanctuaries, and other non-profit groups nationwide. 
We are not a shelter or rescue group. Rather, Grey Muzzle funds programs such as hospice care, senior dog adoption, medical screening, and other special programs to help old dogs at animal welfare organizations across the country.
Your Gift Helps Save Homeless Senior Dogs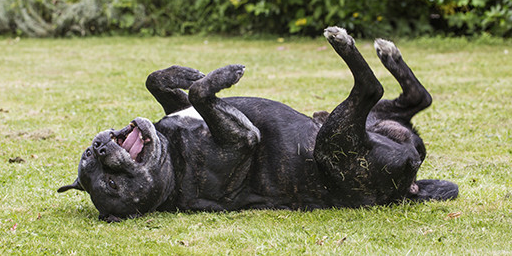 Donate with Confidence.
Grey Muzzle is a non-profit charitable organization and a GuideStar Exchange Platinum Participant, the only pre-grant due diligence tool that is 100% compliant with IRS Rev.
Learn More about us on Guidestar's website
Always in My Heart
Our supporters celebrate the pets they have cherished by making a special Grey Muzzle Memorial donation.
Otis

Fiona Gibson

Willow

Skittles
Bed Fund
In the past 6 years, with your help, we have donated over $40,000 worth of orthopedic beds to more than 100 shelters around the country to help dogs like Booty get off the concrete floors.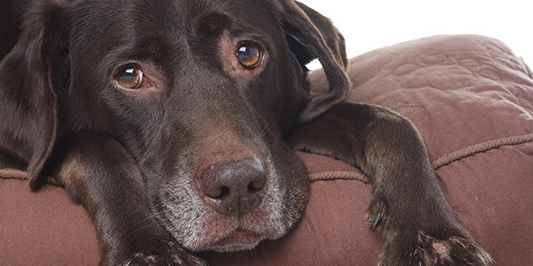 Join Our Mailing List Today
Join us to help old dogs!
You'll get the latest old dog news just every few weeks. Our monthly e-communications include stories of the dogs and people who have been helped by our support, tips for senior dog care, and updates on the latest happenings at Grey Muzzle.