After 13 long years on a chain, Bluebird spent his first holiday season inside a warm, loving home—thanks to you!
So many senior dogs are still waiting for loving families of their own. Make holiday magic happen this season by giving old dogs new beginnings! Your generous gift will make their wishes come true. Donations will be MATCHED up to $50,000! 
Your gift is in good paws! The Grey Muzzle Organization (EIN 26-1965495) received a GuideStar Platinum Transparency status and a Charity Navigator Rating of 100 out of 100.
Our Mission to Help Senior Dogs Thrive
The Grey Muzzle Organization improves the lives of at-risk senior dogs by providing funding and resources to animal welfare groups nationwide. 
We are the largest national nonprofit organization focused specifically on senior dog well-being.
 Grey Muzzle funds programs such as medical and dental care, senior dog adoptions, hospice and long-term foster care, and other special programs to help older dogs at animal welfare organizations across the country. We also provide funding and resources to prevent surrender and keep senior dogs in loving homes with their families. 
Order Your 2024 Calendar!
The 2024 Grey Muzzle Calendar is HERE! This year's calendar features dozens of pictures of beloved pets submitted by YOU during our Summer Smile Campaign. 

All proceeds go to helping senior dogs in need! Brighten each month with an adorable grey muzzle, and know that your contribution helps older dogs everywhere. ❤
 
Join Our Cause to Save Senior Dogs
When senior dogs enter shelters, their future is uncertain. The adoption rate for senior dogs (7 years or older) is lower than all other ages combined: Just over 50% find new homes. Together we can change that.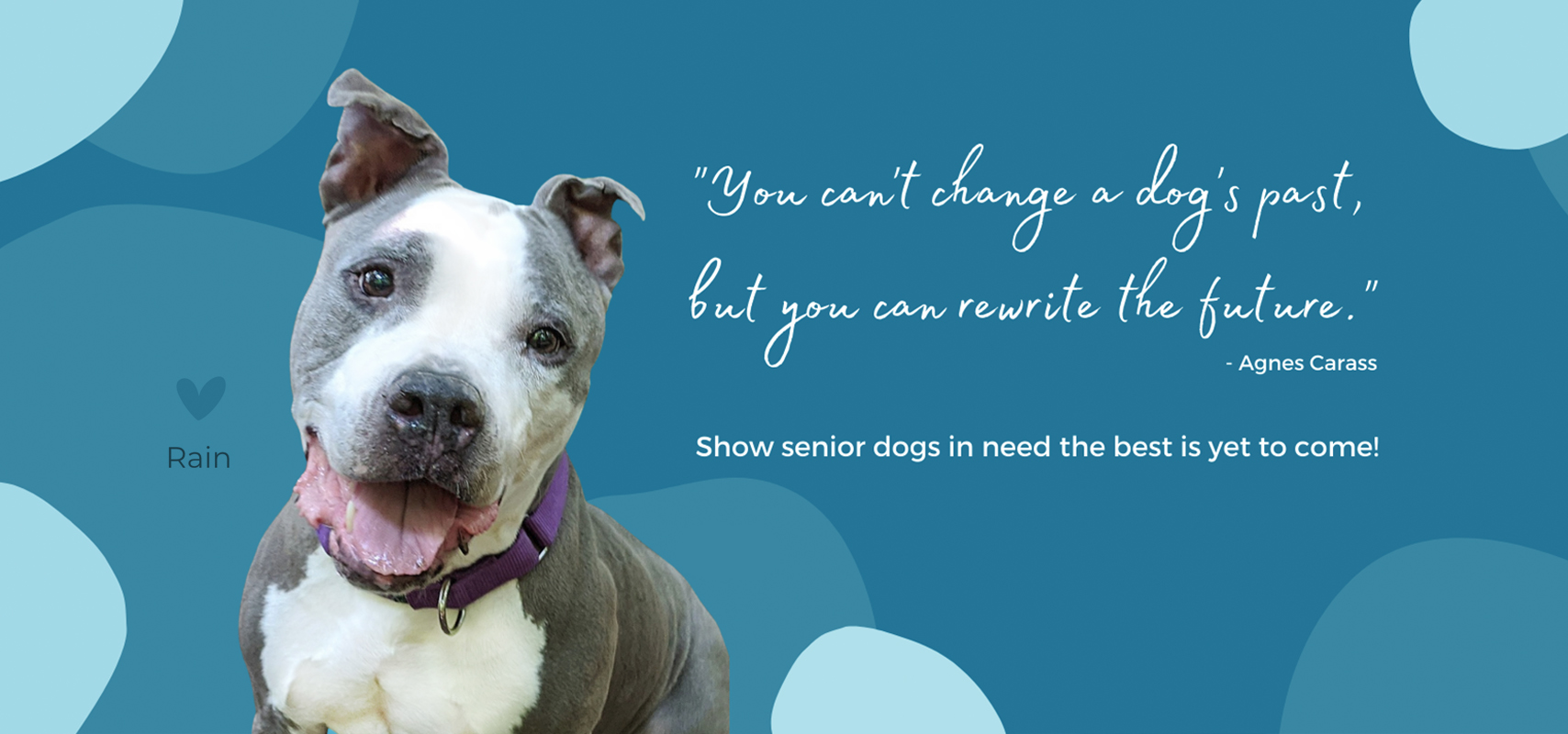 Your love for senior dogs makes Grey Muzzle's work possible. Because of your generosity, thousands of senior dogs get the second chance they deserve each year. Please help us serve even more senior dogs this year! Get involved by making a gift today, volunteering, or helping to spread the word.
Senior Dogs Fetch Lifesaving Grey Muzzle Grants
Senior dogs have something to wag about as The Grey Muzzle Organization announces a record-breaking $848,000 in grants to 90 animal welfare groups in 29 states and Puerto Rico. This brings the national nonprofit's total grant funding to more than $4.6 million over the past 15 years. This year's grantees, selected from 370 applicants, will use the funds to provide critically needed medical and dental treatment; foster and hospice care; adoption promotions; and programs that help keep older dogs in loving homes. Read more and meet the grantees...
Legends of Comedy Share Love for Old Dogs
In a new Public Service Announcement (PSA), Carol Burnett, Bob Newhart, Carl Reiner and Lily Tomlin talk about what growing older means for senior people and senior dogs in candid, funny and poignant comments.
To watch the PSA, click here.
"Many older dogs are surrendered to shelters because their owners passed away or can't afford their care," Carol Burnett explains in the PSA.  
"And for some of them, there are no more options," adds Bob Newhart, highlighting Grey Muzzle's vision of "a world where no old dog dies alone and afraid." Read more...
Your Gift Helps Save Homeless Senior Dogs
Senior dogs depend on us to care for them through all stages of their lives. Your tax-deductible donation will provide them with the care they need to get adopted and live out their golden years, months, or weeks in a place of love, security and peace.
Always in My Heart
Our supporters celebrate the pets they have cherished by making a special Grey Muzzle Memorial donation.
Bed Fund
With your help, we have donated over $75,000 worth of orthopedic beds to hundreds of shelters across the country, giving senior dogs a soft place to rest as they await their forever home.
Join Our Mailing List Today

Join us to help old dogs!

You'll get the latest old dog news just every few weeks. Our monthly e-communications include stories of the dogs and people who have been helped by our support, tips for senior dog care, and updates on the latest happenings at Grey Muzzle.