Twitter
Facebook
Google Plus
Pinterest
Charlie is a sweet, loving, easy-going senior dog who lived through terrible neglect. This 12-year-old miniature poodle came to the Kentucky Humane Society in October 2015. When he arrived, the fur around his eyes was so matted and filthy that the veterinary team was unsure if he even had eyes. When the team shaved off the painful mats, they discovered Charlie had a severe eye infection that caused the skin around his eyes to decay. Poor Charlie had been living in constant pain. He was immediately received pain medications, antibiotic pills, and ointment.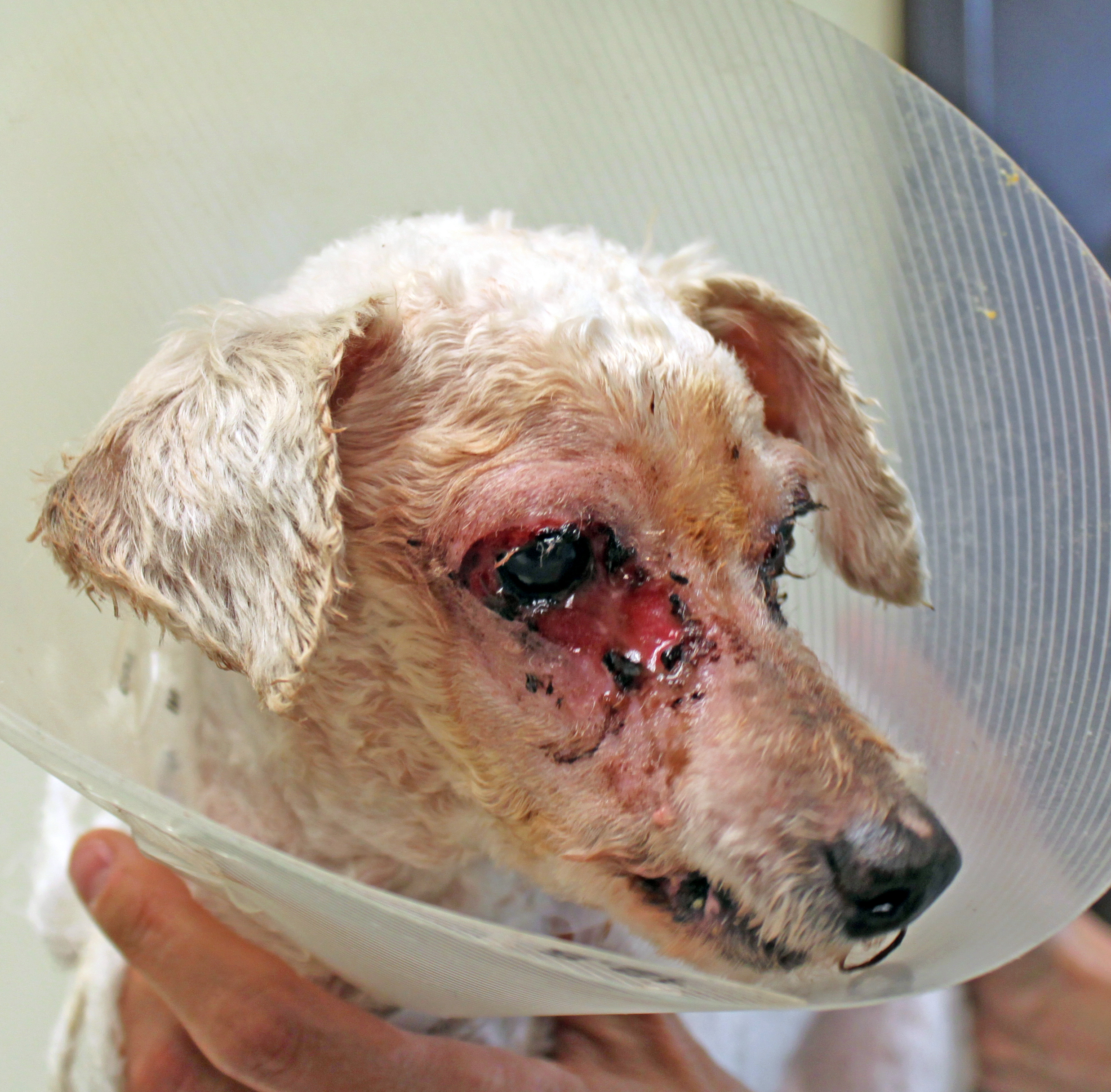 Thanks to Grey Muzzle, Charlie was taken to a veterinarian who performed diagnostics not possible at the shelter. The veterinarian found that Charlie did not have glaucoma or active ulcers; he believed that Charlie's eyes would heal. A Kentucky Humane Society staff member brought Charlie home and gave him the loving care he so desperately needed. With such deep wounds in such a sensitive area, the healing process was very slow. Each day poor Charlie had to endure eye drops and ointments, and his eyes had to be gently wiped clean. Through it all, Charlie was a trooper. After over a month of constant care, Charlie no longer needed to wear a cone, and he no longer needed pain medications. He started to enjoy life. He loved going for walks with the other dog in the house, and he loved getting to know new people, dogs, and cats. His foster mom knew he was finally feeling like himself when after two months he started to play bow and invited his foster family to play with him in the evenings. He would happily zoom around the house, barking playfully and inviting everyone to "chase" with him.
After four months of care, Charlie's eyes healed, and it was finally time to help Charlie find the perfect family. Charlie was featured in a "pet of the week" advertisement in a local newspaper, and a wonderful couple arranged to meet him. They had adopted many dogs over the years, including seniors with health issues. They fell in love with Charlie and adopted him, knowing that this sweet angel may need continued care.