Twitter
Facebook
Google Plus
Pinterest
Enter Our #WhyWeLoveOldDogs Contest: Share the Joy of Adopting a Senior Dog and Encourage Others to Do the Same
If you share your life with an amazing aging dog, tell the world about your best friend! In celebration of Adopt a Senior Pet Month, we're asking everyone who adores an old dog to help spread the word by sharing #WhyWeLoveOldDogs on social media.
Is your dog a world-class cuddler or the cutest social butterfly? Does your little dog have a big personality or does your big guy think he's a lapdog? Share the unique qualities that make your senior dog shine by entering our contest: Simply post a photo and brief comments on your choice of social media and in the comments section of our Facebook page with the hashtag #WhyWeLoveOldDogs. When you show and tell the world about the joy that senior dogs bring into our lives, you are helping to inspire others to give a senior dog a second chance.
You and your dog could be selected as one of ten winners to be posted on our website and receive prizes. And just by sharing your story, you'll be aiding other old dogs who are waiting for somebody to love win the best prize of all: a forever home. Toward that end, entries featuring senior dogs seeking adopters are also welcome.
We believe, as you do, that senior dogs are the best. Because of you, we're getting closer to our vision of a world where no old dog dies alone and afraid. Thank you for opening your heart and home to a senior dog and encouraging others to do the same.
#WhyWeLoveSeniorDogs Contest Details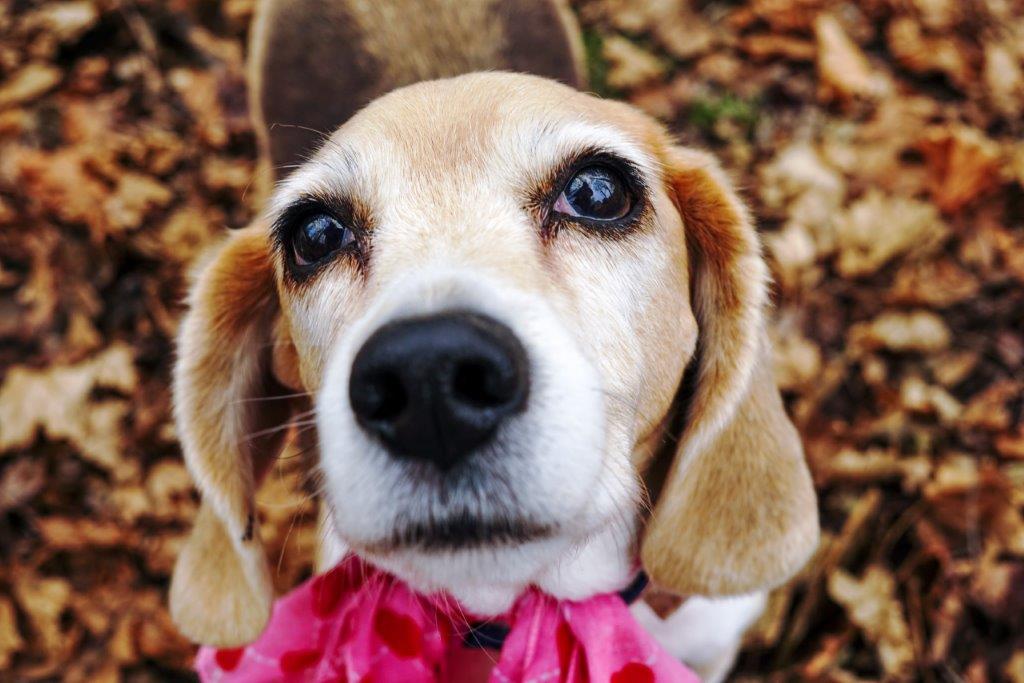 Timing
- Entries are welcome between now and 7 p.m. EST on November 16, 2018. Winners will be announced on Grey Muzzle's Facebook page and posted on The Grey Muzzle Organization's website by Thanksgiving, November 22.
Entries – Each entry should include a photo and comments that show and tell why you love your old dog and how adopting a senior dog (age 7 or older) makes life better. Short comments are encouraged and may not exceed 150 words. Entries featuring senior dogs who are waiting for their forever homes are also welcome. Post your entry on your choice of social media (Facebook, Twitter and/or Instagram) with the hashtag #WhyWeLoveOldDogs. Please also share your entry in the comments section of The Grey Muzzle Organization's Facebook page, including your dog's name, age and hometown, along with the hashtag.
Judging – Decisions will be based on how well the comments and photo represent the unique qualities and personality of a senior dog and encourage others to adopt an old dog. Winners will be chosen by Grey Muzzle's executive director and a committee of volunteers with expertise in marketing and media relations.
Prizes – The top ten winners will receive My Old Dog: Rescued Pets with Remarkable Second Acts by Laura Coffey and Lori Fusaro, a Grey Muzzle "Together Forever" tee-shirt, and a 2019 Grey Muzzle calendar. Plus, you'll be helping other deserving senior dogs find homes by encouraging people to adopt an old dog during Adopt a Senior Pet Month in November.
The Fine Print – By posting a photo and comments with the hashtag #WhyWeLoveOldDogs you are giving The Grey Muzzle Organization permission to use the photo and comments in any printed or electronic publication or for media or promotional purposes without further consideration.