Twitter
Facebook
Google Plus
Pinterest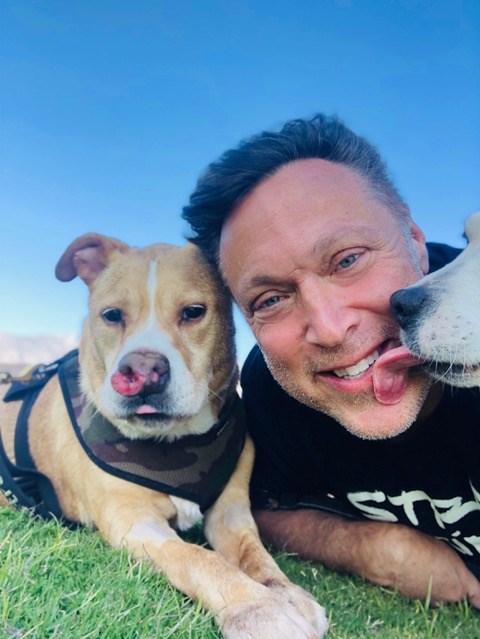 Grey Muzzle Advisory Board member and American Rescue Dog Show co-creator Michael Levitt took action in the wake of the corona virus pandemic and decided to foster a dog during his extra time at home. "I spoke with my partner about fostering and he agreed that now, more than ever, we need to step up and do it," he told TODAY.
After seeing a video of a special needs pit bull who had been in the shelter for over 4 years, Michael decided that he had to meet the dog called Toretto. "The three hardest dogs to get adopted or fostered are pit bulls, seniors, and dogs with special needs," he said. "All three of those boxes are checked with Toretto, but he was so beautiful in that video and just stole my heart. I figured, 'Why not?'"
Michael and his partner, Marc, introduced Toretto to their pack, and, after only a short time, decided to give him a forever home. "Our plan is to spoil him rotten and give him the life he deserves… for however long he has," Michael writes in his
Vimeo video
story.
This heartwarming story has been featured on
Today.com
,
The Dodo
, and
Mother Nature Network
.
Please consider fostering a dog during quarantine, as many shelters are in need. Without foot traffic, adoptions have slowed. Give your extra time to a senior dog who could be the perfect companion!