Editor's Note: This is a guest post on the Grey Matters Blog and not written by anyone affiliated with Grey Muzzle. We allow guest contributors from time to time in order to provide our supporters with a wide range of topics pertaining to senior dogs.
Who wants a treat? Not me – said no one ever. Grey Muzzle's answer was a resounding WE DO when presented the opportunity to bake up good for at-risk senior dogs with Pampered Pets USA, a renowned leader in the pet treat industry. Supporters that share in our vision and mission are a critical element in our recipe for leading change on a national stage for at-risk senior dogs. Starting Pampered Pets USA from scratch, founder Nancy Volin knows a thing or two about partnering for success, which is why we are thrilled that Pampered Pets USA is a Rock Star sponsor of Senior Dogs Rock! We asked her to share a few thoughts on what it means to be serving up good with Grey Muzzle.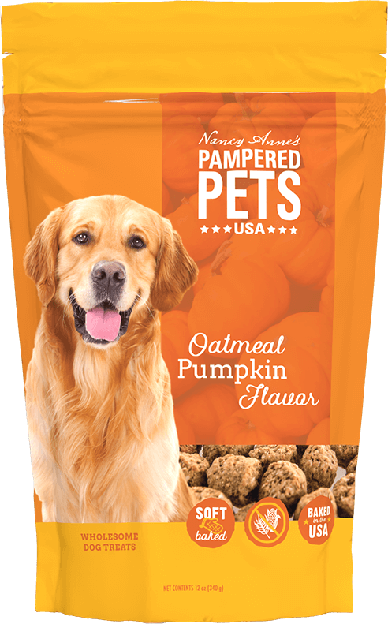 How did you first hear about Grey Muzzle? I was searching for pet organizations that worked with senior dogs.
What motivated you to support our mission by becoming an auction sponsor? My heart goes out to senior dogs that have lost their home and everything they knew for years. Those sweet dogs are suffering the loss of their family and don't understand why they no longer have a home. I am sure they are very afraid and sad as they wait patiently in a kennel. It is wonderful how Grey Muzzle helps these senior dogs by ensuring they get the veterinary care they need and helping them find forever homes.
What sets Grey Muzzle apart from other organizations that you support or work with? Grey Muzzle works with animal welfare groups throughout the United States. The grants they award allow shelters and rescues to afford lifesaving care for senior dogs. Their work makes life better for the most vulnerable senior dogs.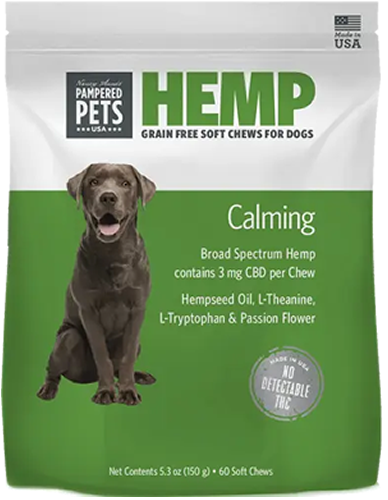 Tell us about you! How did you come to launch Pampered Pets USA? Our dachshund, Chauncey, would not eat the treats we would buy for him. Since I had chef training, I went to work to figure out a treat Chauncy would enjoy. I used the same quality ingredients that I used in baking for my family and was thrilled to see Chauncey loved the treats! I made more treats and was getting the same reaction from friends' dogs. So, I launched Pampered Pet Treats Inc., working closely with veterinarians and nutritionists to create a line of tasty, wholesome treats that dogs have loved for over 25 years. Recently, I launched a line of functional dog chews to help those that suffer from hip and joint issues and calming chews (available with and without CBD) for those dealing with separation anxiety, storms, or other stressful situations. To ensure this line had the same high standards as my treat line, I had my company certified by the National Animal Supplement Council.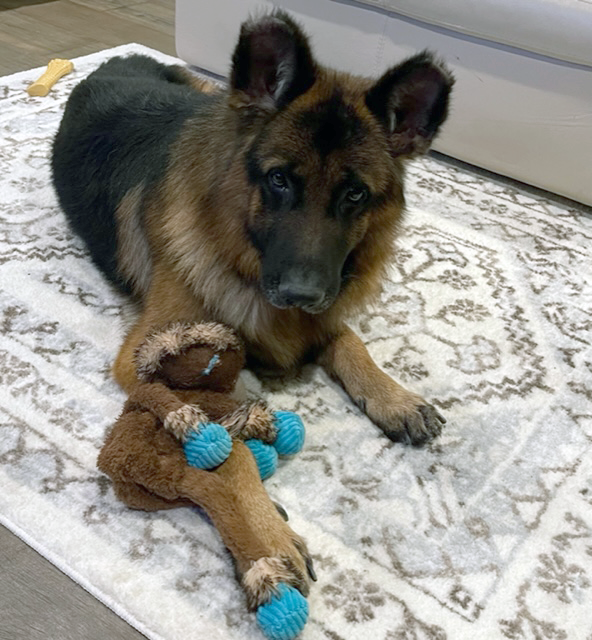 Anything else you'd like to add? I recently adopted Johnny, a 10-year-old German shepherd. He was found on the streets of Los Angeles and had pneumonia and other health issues. He is the sweetest dog and adapted to his new home right away. Johnny and my senior cat, Jazz Purr, enjoy each other's company. Johnny follows me around and is always nearby. He's a very loyal dog! He enjoys his walks, toys, and being an office dog during the day. He has a lot of personality and has brought me such joy.
Inspired by Chauncy, a dachshund with a fussy palate, founder and CEO Nancy Volin, a trained chef, began working with veterinarians and nutritionists in the 1990s to create a line of tasty, healthy, wholesome dog treats. Pampered Pets USA is dedicated to providing premium pet treats that combine delectable flavors with optimal nutrition.
Find out how Pampered Pets USA keeps tails wagging for more!