Twitter
Facebook
Google Plus
Pinterest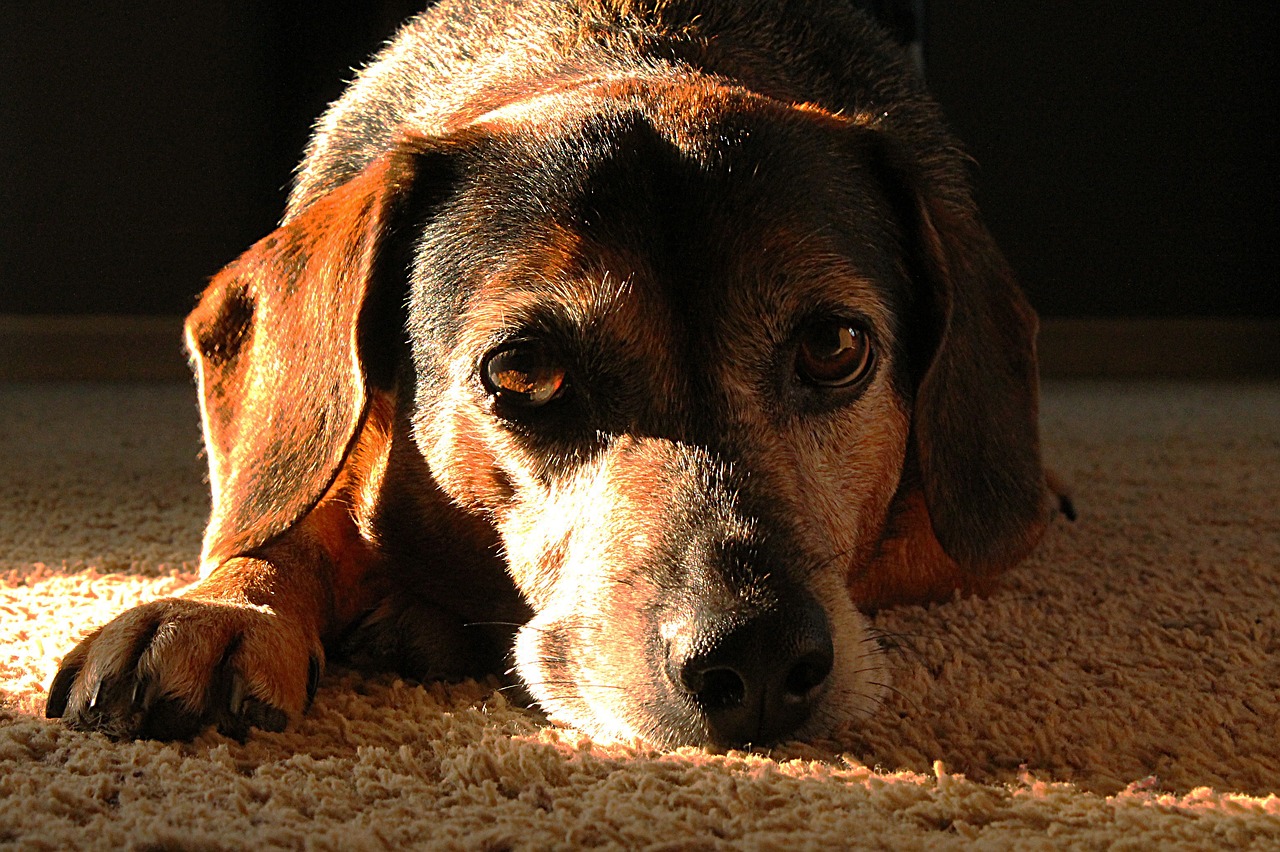 This article has been republished for exclusive use by The Grey Muzzle Organization with the permission of original author, Devin Morrissey. 
"Birds of a feather flock together" — this adage has proved timeless due to its accuracy. Not only are we drawn to likeness, we are comforted by it. A single goose flying alone in the clouds is redirected by the sound of what? Other geese. When we have young children and we are trying to set up "playdates" for socialization, do we pair a 2-year-old with a 6-year-old? No. The two would simply be incompatible. This is why pairing a senior citizen with a senior dog is such a natural fit.
Behavior Keys
Many dog breeds reach maturity between 12 and 18 months. Once this maturation stage is complete, a dog has a much better understanding of social hierarchy, in particular what their role is in a human environment. Much of the jockeying for power, the lust for other dogs, and other pubescent behaviors have faded. As a dog ages beyond its young adulthood, these facts become even truer. Dogs typically become content to live their life of comfort within the confines of society, unwilling to push boundaries.
Meeting on the Same Ground
An older dog's satisfaction with the simpler things in life overlaps quite well with most of us as we enter our "golden years" — years of hard work, rearing children, and maintaining ourselves takes a toll on our emotional stamina. Finding a dog that fulfills us, not drains us, can be emotionally and physically rewarding. Having a dog can also help to get you to be more active and social within your community when moving into your first retirement community.
Studies have shown that positive interactions between seniors and dogs can reduce stress and increase their lifespan. Additionally, pairing a senior human with a senior dog can be beneficial for the dog. Often older dogs have minor health conditions or are just low in energy. Having a calm, peaceful environment for them to live is kind and humane.
Where Can You Find Your Senior Companion?
Often, senior dogs are the first pets to be given up to humane societies or animal shelters. A quick look in the phonebook or online can put you on the path to getting connected to an animal shelter or humane society near you to potentially help save an elderly dog's life. If you have a specific breed you are interested in, doing a Google search for a breed club in your area can prove to be fruitful. Most breed clubs will have links for rehome or rescue services for that breed. If not, check the directory section of the breed club web page.
Life often gets harder with age. There is a never-ending list of happenings in the world and in our life that can add to our stress level. Why add to that? Rest assured, a senior dog for our senior years will be a satisfying and rewarding partnership. You can go to sleep knowing you have created a safe home for another soul and feel comfort in knowing you aren't the only one with grey hair in the home.
About the Contributor:
Devin roams the Pacific Northwest, bringing his dog, Scrummy, whenever possible. He is a strong believer that nothing can compare to a dog's unconditional love.
You can follow him and Scrummy on Twitter.