Twitter
Facebook
Google Plus
Pinterest
The following essay by Jan Zulkeski was selected for a $1000 prize donation on behalf of The Grey Muzzle Organization from Help Willy's Friends, as part of the 6th Annual Willy Award Essay Contest. To apply for the award, shelters and rescues were invited to write a short essay explaining how the monetary donation would be best utilized at their facility if awarded.
Imagine your life beginning with your new family. You are small and adorable. You have that wonderful puppy breath! You begin to explore your new surroundings and wiggle into your family's heart. Along the way, you probably had housebreaking infractions and perhaps left your mark on some furniture (teeth or peemail!). But your family loves you and gently corrects your indiscretions. They have welcomed you as a real family member. Your soft comfy bed is next to theirs and all is right in your world.
 
Then you matured, and you are no longer that little puppy. As the years passed, you grew to a size the family wasn't prepared for. Your fur is long and shedding is an issue. Your eyes have begun to change and have taken on that "old dog" look. As you matured, so has your family. The kids have other interests and they just don't have the time or interest to play with you anymore. You find yourself spending more and more time alone. But your love for them doesn't waiver. You are happy for the occasional pets and tossing of the ball. You are an old dog, but still content.
Then, your world shatters. Your grey face with the old dog eyes can't quite gauge their expressions and your old hearing can't quite grasp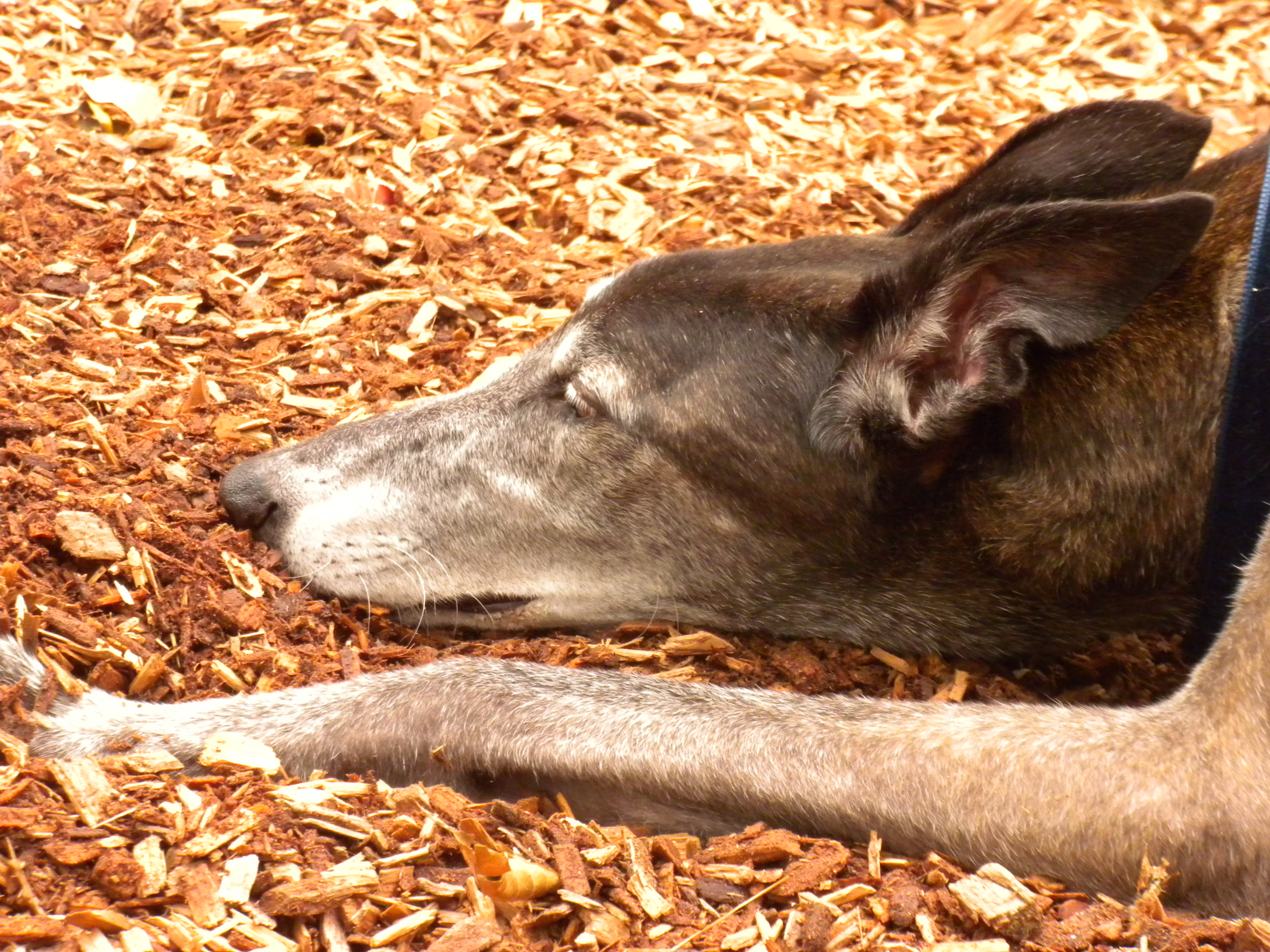 what they are saying. But you don't understand why you are so cold, why your belly rumbles, why you are so thirsty, why no one plays with you anymore, why your old hips ache so much, why your soft comfy bed has been replaced by a simple blanket or piece of cardboard. The wind finds its way under your fur and you shiver. You are old and have become "inconvenient" - your family has relegated you to the basement or the back yard, or you have been "gotten rid of" and left at a shelter. You are so confused and wonder what you did wrong; why doesn't your family love you anymore? You still love them! 
This scenario happens repeatedly. The confusion old dogs experience when their world flips is unfathomable. Just when they most need their caregivers, to be discarded is devastating. There certainly are legitimate reasons why some senior dogs are rehomed, but the need is the same: Old dogs need their worlds to be righted, to be level; they need care and love. 
Since 2008, The Grey Muzzle Organization's much-needed mission is to ensure that
No Old Dog Dies Alone and Afraid
. We provide grants and other resources to rescues and shelters that care for canine senior citizens. These amazing groups apply for grants to be used strictly for the care of the old dogs. We are a non-profit and rely entirely on donations to help us achieve our goals. Some of what we do includes funding medical care (including often-deferred vaccines, medication, and surgeries); providing therapeutic beds for tired bones; matching senior folks with senior dogs.
An award from Help Willy's Friends would go far to further our mission of helping senior dogs.
Help Willy's Friends is a 501(c)(3) non-profit animal welfare charitable organization founded in 2006 by Mark and Sharon Paturzo, of Durham, Connecticut, in honor of an Australian Shepherd-English Springer Spaniel named Willy they adopted from a shelter in 2003. Help Willy's Friends "collects pet food, supplies, and monetary donations, which are then distributed among the community's animal shelters, rescue groups, pet pantries, and related organizations."
The Grey Muzzle Organization improves the lives of at-risk senior dogs by providing funding and resources to animal shelters, rescue organizations, sanctuaries, and other nonprofit groups nationwide.
About the Contributor: Jan Zulkeski has been an ardent supporter of The Grey Muzzle Organization since 2009 and an official Ambassador since 2011. Rescued dogs have been her passion for as long as she can remember. In 2002 after losing her beloved Great Dane, Tom, Jan's next best friend found her, retired racing greyhound "Pal" (Pagliaccio). They were together for eleven years until Pal went to the Bridge at age 14.1. It was Pal who founded Camp Greyhound, CT, and was responsible for every greyhound thereafter who applied for camp membership, eleven so far, seven of whom have been nine years old or older.