Twitter
Facebook
Google Plus
Pinterest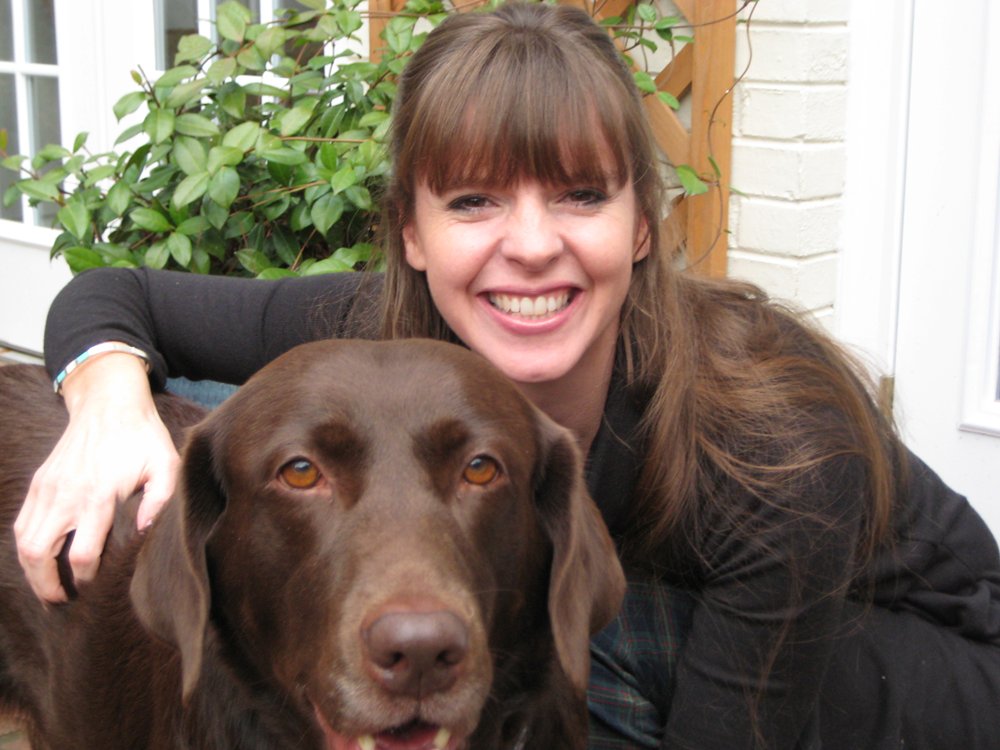 Victoria Stilwell is a prominent dog trainer and the star of the Animal Planet TV series, "It's Me or the Dog." On the show, she teaches positive reinforcement—or reward-based—dog training techniques to families attempting to resolve dog behavior issues. As an Advisory Board member at The Grey Muzzle Organization, Victoria shares the power of positive training to help senior dogs live life to the fullest. Victoria, a best-selling author, has written three books: "It's Me or the Dog: How to Have the Perfect Pet," "Fat Dog Slim: How to Have a Healthy, Happy Pet," and most recently, "Train Your Dog Positively: Understand Your Dog and Solve Common Behavior Problems Including Separation Anxiety, Excessive Barking, Aggression, Housetraining, Leash Pulling, and More!" Victoria is the CEO of Victoria Stilwell Positively Dog Training, a worldwide network of dog trainers who employ positive reinforcement techniques and is a national ambassador for the American Humane Association. She has been featured in many publications, including The New York Times, Time.com, and Oprah Magazine.
Like all of us at Grey Muzzle, Victoria loves senior dogs, especially her 13-year-old rescued Labrador Retriever, Sadie. Since the early 1990s, she has trained many senior dogs living in shelters. Victoria advocates for the adoption of homeless senior dogs.
I had the chance to interview Victoria about her relationship with senior dogs and how they can keep learning well into their "golden years."
Tell us about your rescued senior dog.
Sadie is about 13 years old and I got her about 7 years ago. She had been with an older lady who had passed away. We adopted her even before she went to the shelter. She's the most wonderful dog. Being a Lab, she's susceptible to genetic illnesses, so I feel proud, happy and pleased that she's still with us. I focus on every day with her as being a true blessing. She's filled our home with joy and love. I can't imagine life without her.
 
What would be Sadie's perfect day?
She has a favorite park and going out for a walk is a very important part of the day. She bounds like a puppy when she goes to her favorite spot. There's such joy in that. Just because she's a senior doesn't mean that she can't enjoy life! Her nose is always down and scenting—good stimulation.
 
What are some of her favorite things?
A toy stuffed with food some of her meal. She loves soft toys and play/chew time. Most of the time, she's with me—she's a "follower."
 
What have you learned from Sadie? What are you most grateful for?
She's a dog that will be excited when you come back—even back after one or two minutes! She's taught me to always try to live in the present. I'm grateful for her coming into our lives and for the relationship and the kindness she has toward my daughter. She also has a love of meeting people—anybody! I value most that ability to love.
 
Could you give us a few of your top training tips for senior dogs?
Never stop playing – We all lead busy lives, but making time for your dog during the day is important. Whether it's a game of tug, throwing the ball, doing something that the dog loves—make time for playtime. They love that interaction.
Keep your dog's mind active – Cognitive decline can happen as a dog ages, so keeping her mind active is really important. Try hiding/scenting games: Put food in a toy then hide it and have her find it.
Do physical exercise – The best thing is to get them out and carry on their daily walks. Exercise is most important thing. And vary the walk so that the dog is mentally stimulated. I'm a great believer of carefully observing your dog. Continue to exercise her unless she's in pain.
Don't overfeed – It's easy for an older dog to put on weight. We tend to show we care by giving our dogs food, but show your love in other ways.
\
About Victoria Stilwell:
Victoria Stilwell is a world-renowned dog trainer, TV personality, author, and public speaker who is best known as the star of the international hit TV series "
It's Me or the Dog,
" through which she reaches audiences in over 100 countries. As a widely recognized leader in the field of animal behavior, Stilwell is called upon frequently to share her expertise in the worldwide media. In addition, she is the Editor-In-Chief of
Positively.com
and the CEO of
Victoria Stilwell Positively Dog Training
—the world's premier global network of positive (force and fear free) dog trainers. For more from Victoria on positive dog training and behavior, visit her
website
or follow her on
Facebook
and
Twitter
.
Interview and profile by RD Moreno, former Grey Muzzle Board Member and volunteer news writer. RD is the editor of Haley the Wonderdog, a site that helps dogs with cancer live better and longer through an integrative approach of holistic and conventional veterinary medicine. She also publishes The Paw It Forward Project, a blog that showcases good deeds for dogs.