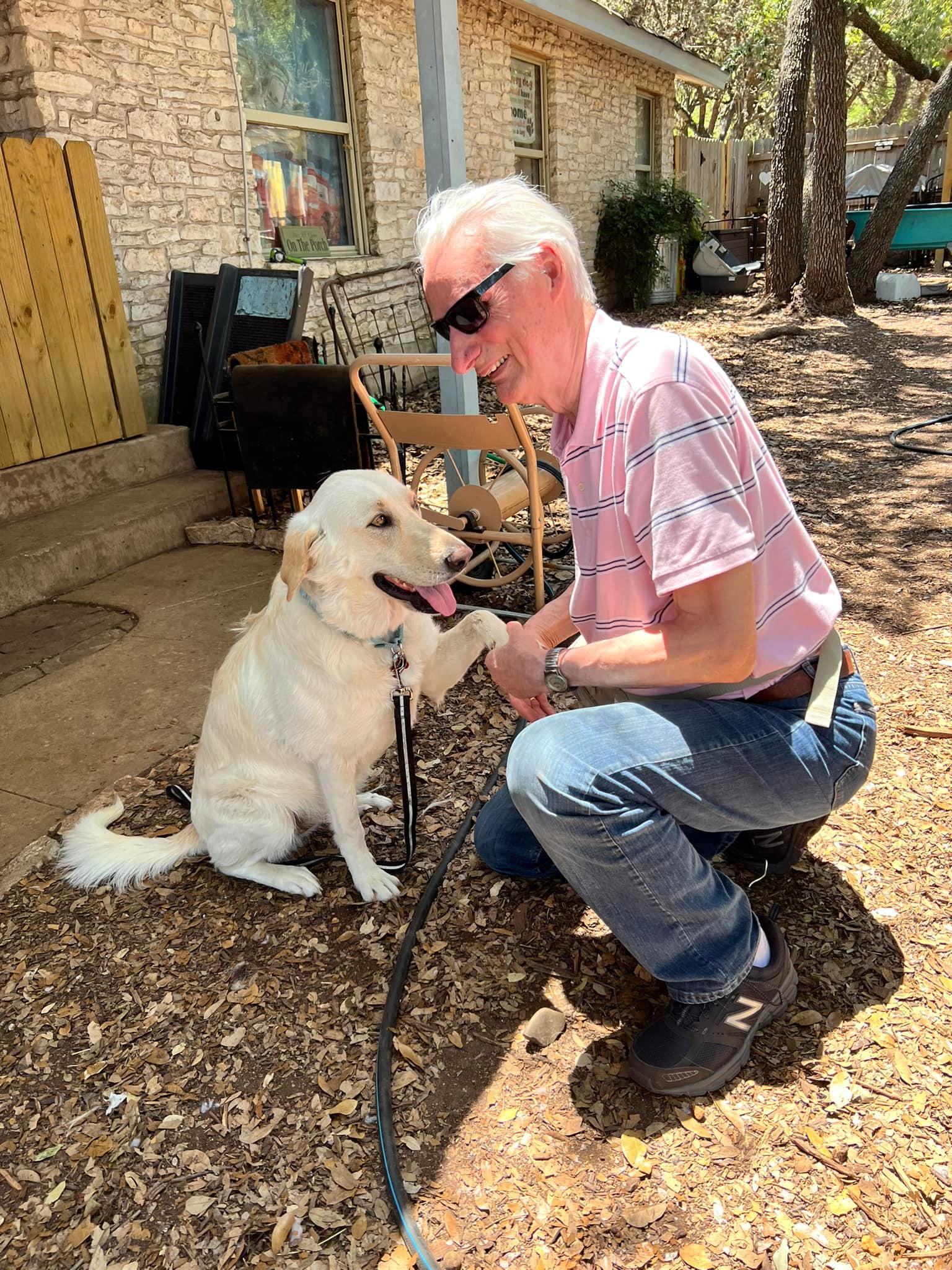 Charming Pet Rescue is a home-based rescue with a fenced main yard where dogs are free to run and three separate yards for dogs that prefer a more relaxed environment. All have food and water stations throughout. Every evening the dogs are tucked into the rescue's climate-controlled kennel building with soft bedding. About 50 foster families also provide loving homes and lots of TLC.
The Grey Muzzle grant will support a new Silver Paws & Senior Hearts Program, which allows seniors 55 and older to adopt a senior dog or cat seven years and older without paying an adoption fee. Thanks to the program, Larry and Calli are now fast friends. The program also provides spay/neuter surgery, microchip, food and water bowls, a collar, a leash, a bed and/or crate, food and veterinary visits at no cost to the adopter. If the senior adopter lives within 10 miles of the rescue and cannot provide transportation to and from veterinary appointments, the rescue also provides transportation for the adopted animal.  
This support is offered for the lifetime of the pet  or until the adopter can no longer provide care. At that time, the person's family can apply to adopt the pet or return them to Charming Pet Rescue. The program is currently offered in the Texas counties of Bexar, Comal, and Kendall.