Twitter
Facebook
Google Plus
Pinterest
The only life Rose had ever known was producing litter after litter of puppies. Her entire existence had been deemed useful only for profit. She hadn't known love, or comfort, or how to be a dog really. Her entire life, she lived in a cage in a converted shipping crate.
Once viewed as no longer valuable, at only seven years young, Rose's life changed for the better. In May 2015, she was rescued from the breeding facility in Missouri by National Mill Dog Rescue, a Grey Muzzle grantee.
Fast forward two years and Rose is now nine and thriving in her forever home, but it took a lot to get her to this good place. Milled dogs typically have a long recovery process because they don't have reason to trust anyone, don't know how to play with toys or balls, and have never seen grass or slept on a cozy bed. Every experience is new and something to overcome.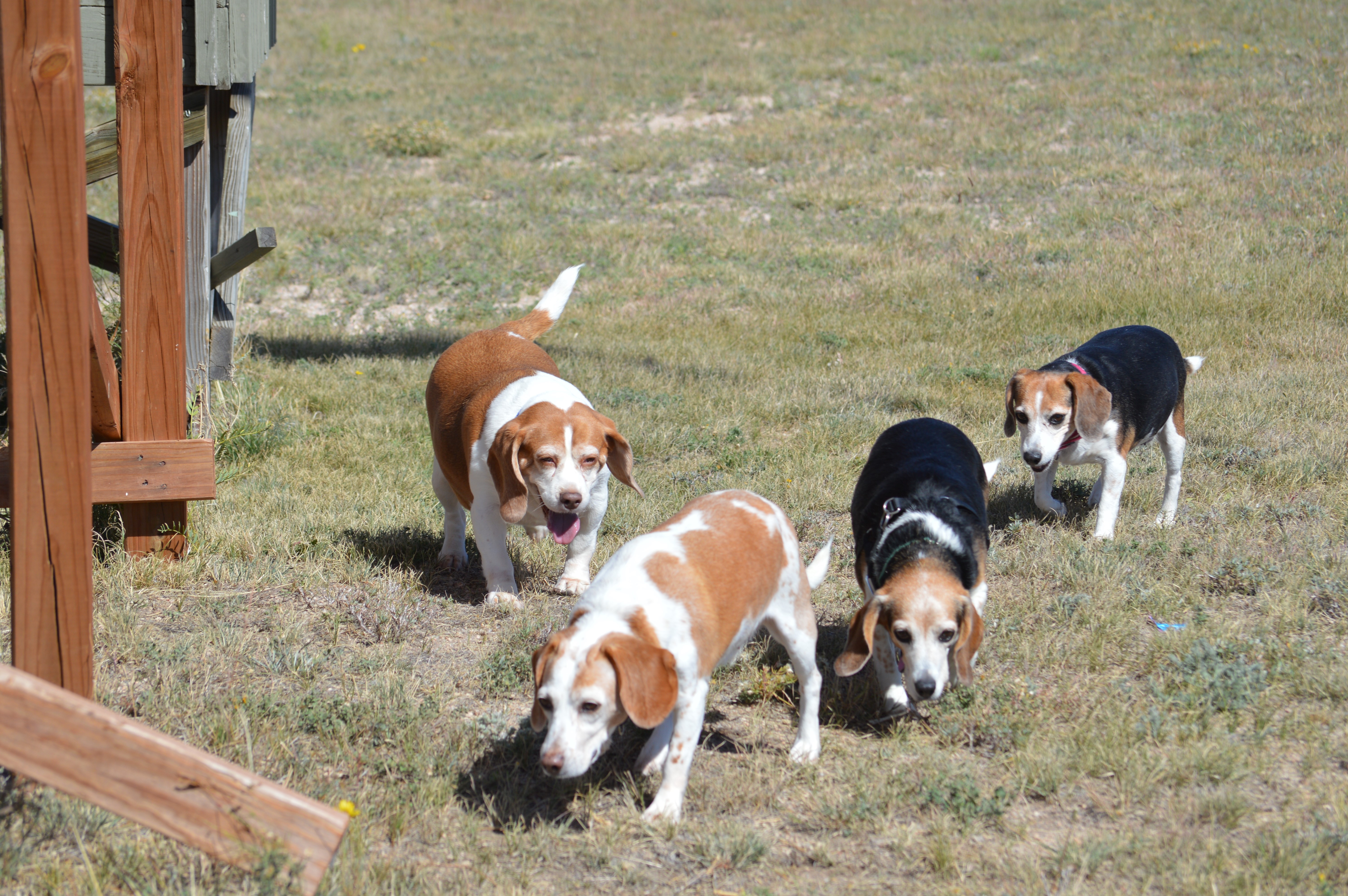 After her rescue, Rose needed quite the tune-up. She was spayed, had much needed dental and other surgeries and, in general, received all the medical treatment she had been denied. At a cost of $300 plus to restore a senior dog to health, this is where grants from Grey Muzzle are life-saving, and why we're so grateful for all of our supporters.
Rose was adopted to a family in Colorado in the Colorado Springs area. Is she happy? You can see it in her smile. She's in her lifelong home and loving every minute. Thanks for giving Rose a reason to smile.