We are thrilled to announce our 2016 grantees! This was by far our most successful grant cycle. We received over 160 applications from animal welfare organizations and rescues nationwide.
In order to be more objective and transparent, this year we implemented a new grant review process. We trained our team of sixteen volunteer grant reviewers who worked in pairs to review and score applications on a series of program and budget criteria. The top-scoring organizations were selected to receive awards.
Thanks to the generosity of our fantastic donors and loyal supporters, 38 organizations representing 25 states will receive over $225,000 in funding this year, a 50% increase compared to last year's awards. These grants will support a variety of programs and services, including hospice care for senior dogs, Senior for Senior adoption programs, and medical and dental care. We also have a number of new grantees offering innovative programs, including one grantee that offers swimming lessons and hydrotherapy to senior shelter dogs, another focused specifically on treating and rehabilitating senior dogs from puppy mills, and yet another dedicated to helping terminally ill people care for—and ultimately, find homes for—their senior dogs.
A few of this year's Grey Muzzle grantees include:
Rainbow Friends Animal Sanctuary on the Big Island of Hawaii, where dogs like 13-year-old Pono, who recently found his forever home, are treated to therapeutic swimming pool visits as part of their medical care.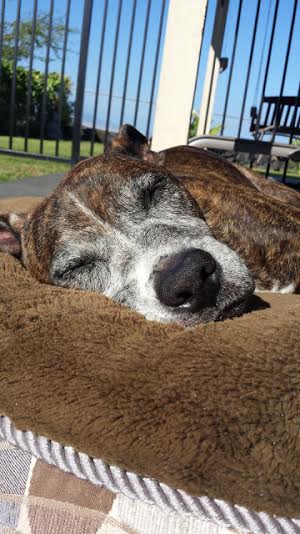 Austin Pug Rescue, where the breed's special medical needs are a priority. Eleven-year-old Ebenezer, who had to have all of his teeth removed due to severe periodontal disease, is now pain free. According to Pug Rescue of Austin President Alecia Zalot, "He now he has a cute bottom lip droop."​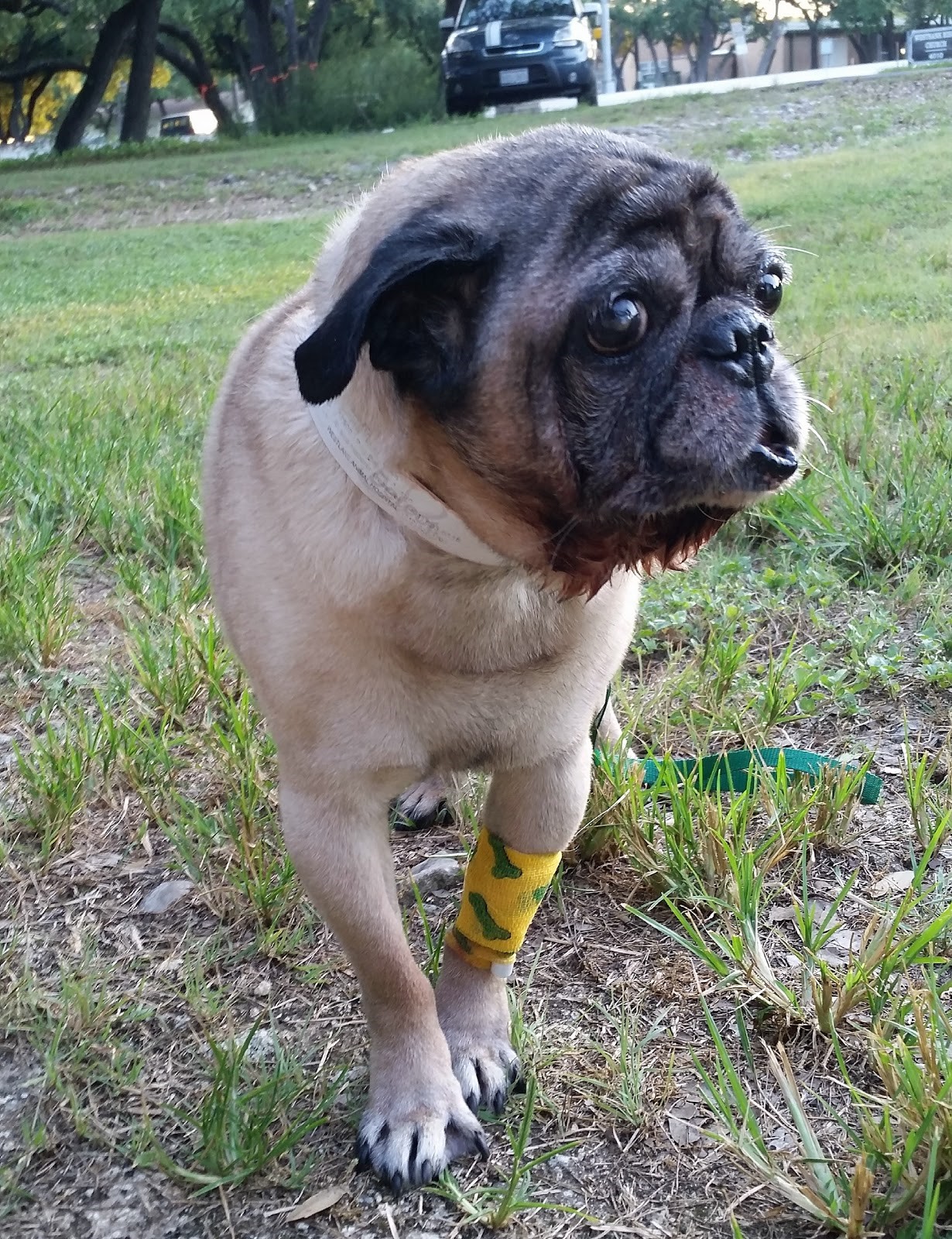 ​
The Shade Tree, a shelter for homeless and abused women and children, which includes Noah's Animal House pet sanctuary. Twelve-year-old Lab mix Coco and her mom were living on the streets for two weeks before they found the safety of Noah's Animal House and The Shade Tree. Coco is currently being treated for a urinary tract infection, but she reports that the medicine is doing the trick: "I am currently taking my medications, and I am feeling much better."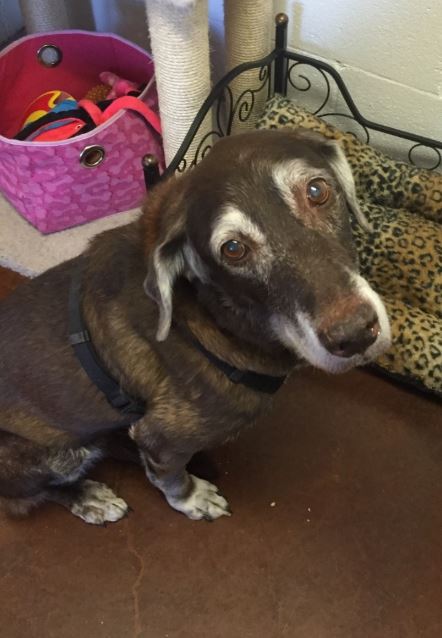 Tyson's Place Animal Rescue, a Michigan organization that helps people receiving hospice care to find new home and loving homes for beloved pets like Bosco, a 14-year-old Rat Terrier mix currently up for adoption. 
In the coming weeks we will be sharing stories and pictures from each one of our 2016 grantees. We have been touched by our grantees' heartfelt gratitude for the opportunity to do even more to help at-risk senior dogs. A note we recently received from the Connecticut Humane Society read, "We were delighted to receive a grant from The Grey Muzzle Organization. Thank you! From x-rays, to dental cleanings, to fixing lumps and bumps, this grant will help improve the adoptability of senior dogs, giving them a second chance they so very much deserve."
We look forward to sharing our grantees' successes throughout the year! In the meantime, you can find the complete list of grant recipients at http://www.greymuzzle.org/about-us/who-we-help.