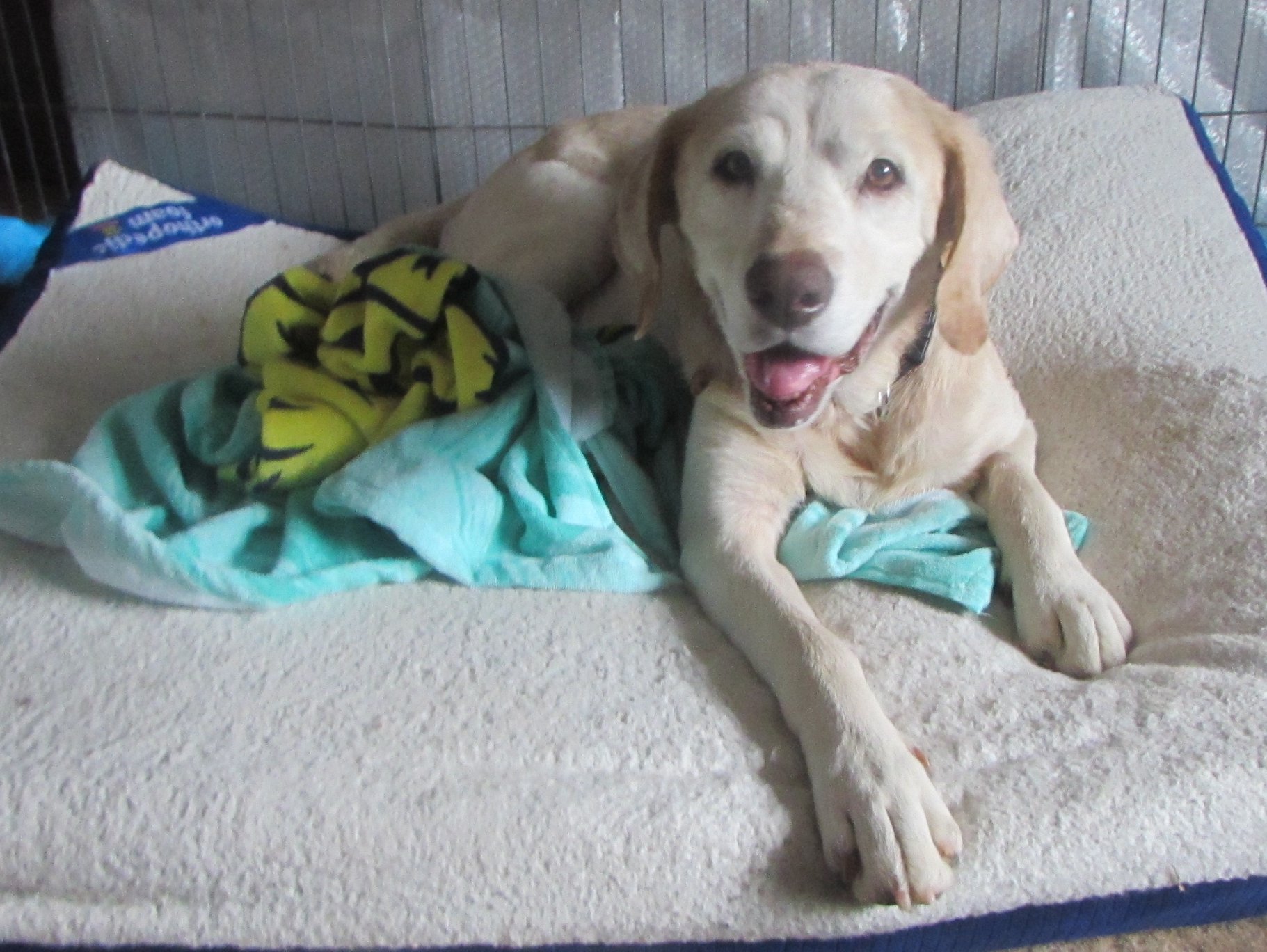 Peak Lab Rescue saves Labs and Lab mixes throughout North Carolina from abuse, neglect, and abandonment. Last year, they saved more than 850 dogs, making Peak Lab the largest foster-based dog rescue in the state. They are committed to saving as many senior Labs as possible and giving them the best quality of life in their final years.
This grant is made possible by the generosity of Laurel H. in memory of her beloved dog Rosie.
The Grey Muzzle grant will support the Labs 4 Life program, which, since its inception in 2016, has sought to end homelessness and improve the lives of senior Labs and Lab mixes in North Carolina. The program has four goals: (1) identify, pull, and transport senior Labs who face uncertain futures in shelters throughout North Carolina; (2) provide behavioral training, adaptive equipment, and medical treatment that will allow owners who are either financially or physically unable to care for their beloved dogs to keep their senior Labs in their homes; (3) address the medical and dental needs of the senior Labs rescued, including providing senior-specific diagnostic testing such as blood work, x-rays and urinalysis, as well as heartworm treatment; and (4) educate the public about the benefits and joys of adopting or fostering a senior Lab.