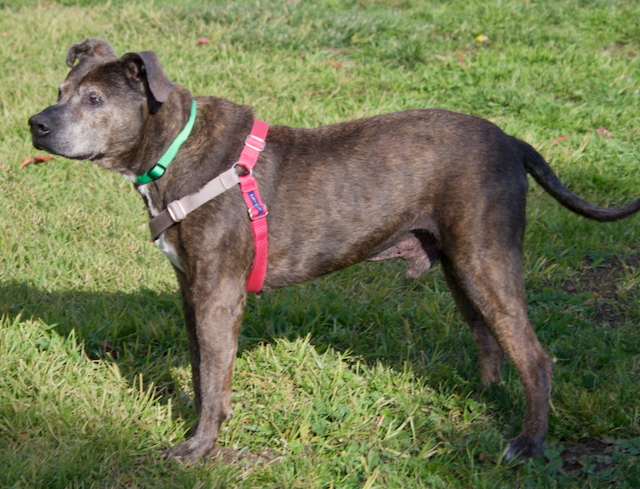 East Bay SPCA is a nonprofit organization committed to the welfare of cats and dogs in Alameda and Contra Costa counties. Its mission is to eliminate animal cruelty, neglect, and overpopulation by providing programs and education that support people and companion animals. Founded in 1874, the East Bay SPCA is one of the nation's oldest animal welfare organizations. 
Funded in 2020, 2022, and 2023
A Grey Muzzle grant will allow East Bay Society for the Prevention of Cruelty to Animals (SPCA) to improve the health of senior dogs and help them find their forever home. Through the Humane Advocacy Veterinary Assistance program, funding will be used to help cover the costs of veterinary care for senior dogs whose guardians simply cannot afford it.
The grant will also be used to increase the number of at-risk senior dogs accepted from under-resourced municipal shelters, dogs like Blue. Poor Blue's teeth were worn and fractured, both ears were infected, and he had a chronic skin infection that contributed to severe hair loss. The shelter did not have the resources to provide the care he needed. But after 10 weeks of medication and loving care in an East Bay SPCA foster home, Blue was healthy and ready for adoption. He is now patiently awaiting his forever family. Grey Muzzle funding will help give more dogs like Blue the second chance they so deserve.