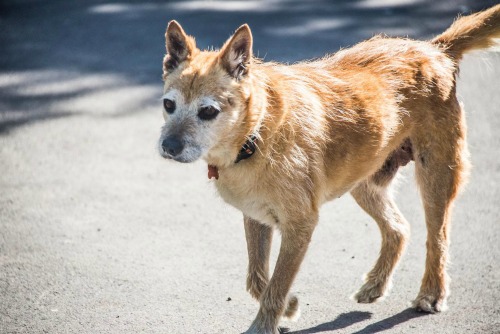 Compassion without Borders brings brighter futures to animals in need on both sides of the border. They focus their efforts where the need is the greatest, but where animals are the very least likely to be helped due to financial, geographic, and cultural barriers.

Their programs include a dog rescue program from Mexico and the Central Valley, along with free veterinary wellness and spay/neuter clinics in underserved communities on both sides of the border. They also have a humane euthanasia program in Mexico, where They are actively working to stop electrocution, a common method of killing unwanted animals south of the border.
Funding from Grey Muzzle helps Compassion Without Borders expand their rescue missions to include senior dogs, saving the lives of older dogs that would otherwise face certain euthanasia or hardship in overcrowded shelters. This program provides medical and dental care to senior dogs and works to move these animals out of shelters and into loving homes.
Read how your donations are making a difference here: