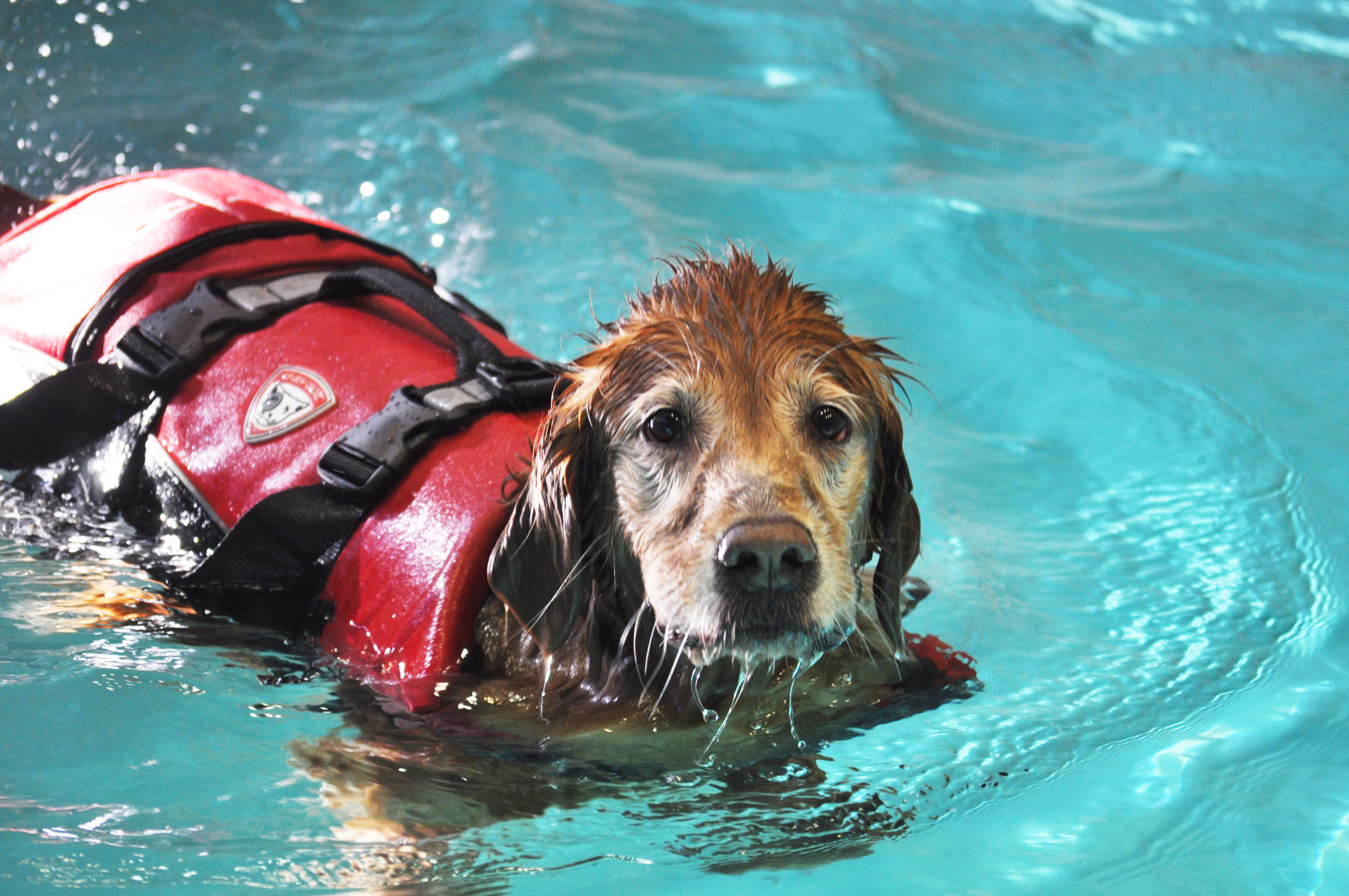 Advanced Canine Education supports dogs by giving services to dogs, and to those who serve them.  They help dog related charitable organizations, rescue groups, first responders, service dogs, therapy dogs, police k9 dogs, and provide training for the staff members of these groups.  They focus on:
1.    American Red Cross Canine First Aid & CPR training and certification, so the professionals and volunteers working for dog organizations can handle, emergency situations until appropriate veterinary assistance is available. 
2.    Dog swimming in a heated, indoor, specially equipped, saline pool for injured, recuperating, unadoptable, geriatric dogs referred by dog organizations and veterinarians.  
3.    Specialized training and educational opportunities for students, dog owners, and the public.
A grant from Grey Muzzle helps ACE to sustain and hopefully expand its Shelter Dog Swim program, an innovative, unique program that gives senior dogs, medical, specialized physical therapy, and fun swims while making organizations more effective. 
The Shelter Dog Swim program reduces expensive medical treatments/surgery (and is better for dogs), and it provides pre/post medical rehabilitation, at a greatly reduced cost.  Senior dogs are great candidates for dog swimming.   Warm water, indoors, with special ramps, and float coats are life saving for senior dogs, which cannot exercise or socialize like other dogs.