This page is dedicated to the Grey Muzzle Always In My Heart campaign donors. During the year, our supporters celebrate the pets they have cherished by making a special "in memory of" donation to the Always In My Heart campaign.  A gift of $20 or more supports senior dogs nationwide who have become homeless when they are most in need.
Always in My Heart Donors
Always in My Heart tributes are displayed with most recent tributes at the top.
Chef James Marshall
Scrappy Marshall found at age one and gave 18 more years of loyal service, an anchor through the storms of life, the ultimate gray lady and sorely missed by her people.
Linda and William Gillespie
Our beloved Granny whom we rescued at age 11 from a local pound, passed away May 2014 at age of 15. We loved her so much, she was a kind and sweet soul and so grateful to us for the luxurious life we gave her for the short time she had left.
Michelle and Paula
In memory of Sweet Reba who passed away almost two weeks ago from cancer. Love you and miss you sweet baby girl.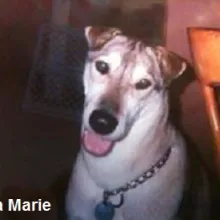 Lee Freistat
Kita Marie died suddenly at age 6 on Mother's day 2005. The best dog...she was my best friend. She's always in my heart.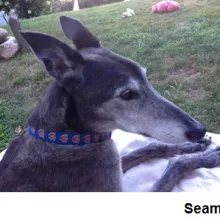 Jan Zulkeski
Seamie. I love you, I just do.
Maria Gartland
In memory of Casey, Mama's best friend! You gave your family much love and happiness throughout your life. You were one in a million!
Rose
In memory of the best co-rider a truck driver could ever ask for...my great dane, my bestest bud, Earl. RIP good buddy, 10/4, over and out. 
Marjory and Jim Pappianne
In memory of our dear sweet friend, Charley Bennett. We only knew him two years, but such joy he brought to everyone.
Linda
Found in February 3 years ago at 9,000 ft. in Colorado with a badly injured leg, valiantly struggling to stay alive after being abandoned at age 7. Because of his age and health, no one else wanted him, but we did and he is an absolutely stellar dog! Seniors rock!
Roger VanderPlaats
My young lady Molly, adopted at seven.
Results Paging Controls