Twitter
Facebook
Google Plus
Pinterest
Though his time with NorCal Boxer Rescue was short, they will never forget Gordon. This sweet, gentle, senior boxer was abandoned by his family in his own backyard. He remained there alone for over two weeks before animal control was contacted and he was picked up. Because they had an open foster home willing to care for this beautiful senior boy, they were able to take Gordon in right away.
At the time of his intake exam, it became clear that Gordon had suffered from neglect starting long before the two weeks he spent alone in his backyard. He had terrible gingival hyperplasia and a number of masses. He suffered several seizures at the vet, and it was determined he was in renal failure.
Nevertheless, Gordon quickly settled into his warm hospice foster home where he enjoyed the company of his canine foster sister and received more love and better care than he probably had experienced in his preceding years. He was given ample ear scratches and neck rubs, was put on medications to keep him as comfortable and as seizure-free as possible, and was doted upon as every dog deserves to be.
Unfortunately, as was to be expected for a dog in renal failure, after a month in foster care Gordon's health deteriorated to the point that his seizures were not controlled and his quality of life was no longer acceptable. He was helped over the Rainbow Bridge, surrounded by those who loved him.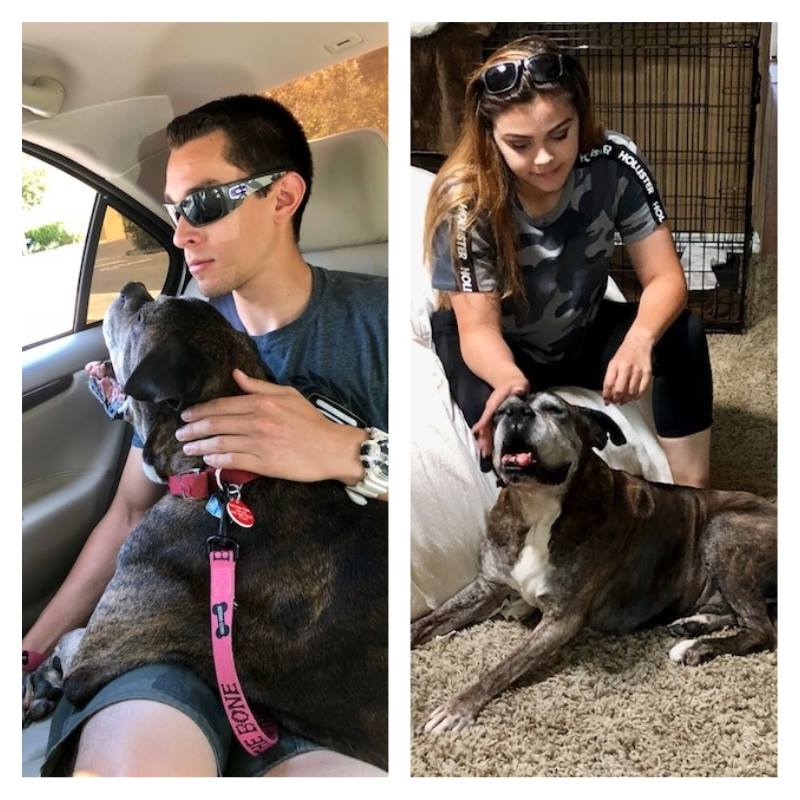 We always wish our dogs had more time and full lives, but are so grateful to NorCal Boxer Rescue and the foster family who at least made his last days some of his best days.
Your gift ensures no old dog, like sweet Gordon, dies alone and afraid.