Twitter
Facebook
Google Plus
Pinterest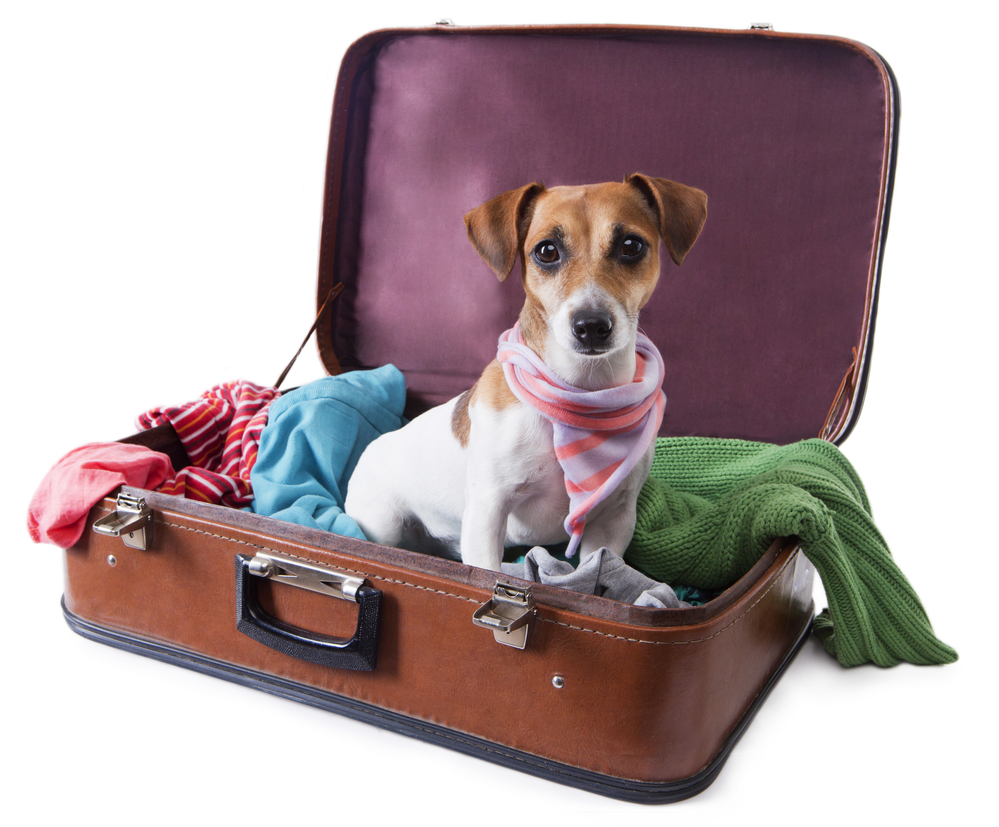 As the annual family vacation draws nearer, there's one fluffy member of the family that you'll need to spend extra time thinking about - your senior pooch.
He may have shared many a road trip, and hiking adventure with you - but as he gets on in years, it's important to remember that his needs can change.
We're going to take a look at three of the best solutions for combining dog ownership and travel!
1. Leaving Your Older Dog In a Boarding Kennel
The decision to leave your canine pal in a boarding kennel or pet hotel is a tough one. But, you have to think selflessly and decide based on whether it's the best option for him.
When it comes to entrusting your pooch in anyone else's care, it's important to find out the kennel's policy on older canines. Many senior dogs require additional care which can be time-consuming, so it's important to find one that is happy to put in the time necessary - from giving medications at the right time of day to taking walks a little slower!
When searching for a kennel, I always look for one that provides either live-streaming of the dog enclosures - or photo/video updates of your pet pals! It helps put my mind at ease, and to be honest - also lets me know that the staff are trying their hardest to give each pooch a great experience!
The true test of any kennel is what their customers are saying about them! So, go online - look up reviews, Facebook comments, and online forum postings to get an authentic feel for each kennel.
2. Road Trips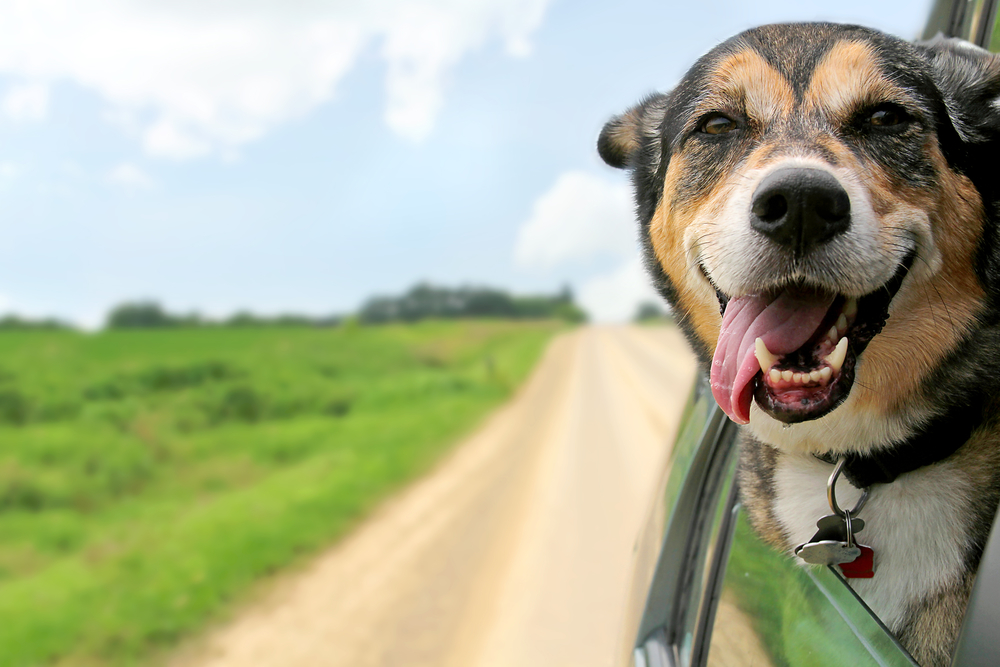 As older dogs are often more anxious than their younger counterparts, if you're planning on bringing your pooch along for a road trip; it's important to have everything in place to make it as comfortable for your dog as possible!
If your road trip involves many hours in the car, your first priority is to make sure that there are plenty of stops for your dog to get out and stretch his legs.
With age, we all get a little stiffer, and if you do spend too much time in the car over the course of days or weeks, it could leave your pooch in severe pain. An easy tip to avoid this is to set reminders on your phone to get out go for a walk!
As well as making sure your pooch is comfortable on the journey - have you planned for once you get to each destination? Rocking up to a town last thing at night with no hotel booking is fraught with challenges - but doing so with a dog, you must be asking to spend the night in the car!
Many hotels, and B&B's do allow their guests to bring well-behaved pets; however - it's important to book everything in advance. There are a bunch of different booking systems for dog-friendly accommodation, and spending a little additional time on research will pay off tenfold when you're having the trip of a lifetime!
3. International Air Travel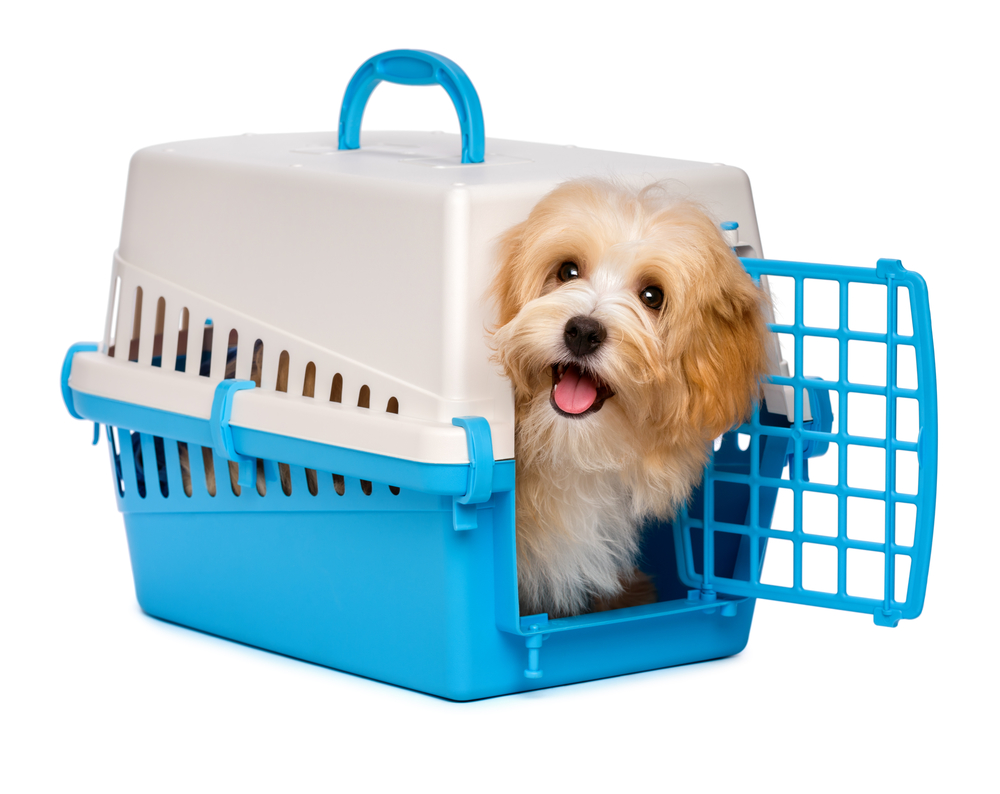 Flying your senior dog halfway around the world is nerve-wracking for most owners, but with International pet travel becoming more commonplace - with perfect planning it can be incredibly comfortable for your dog!
One great senior dog air travel hack is to secure an iPod to the crate with audible for dogs playing for the duration of the flight. It can massively help to calm them and fend off anxiousness, and loneliness!
Before traveling your older pooch internationally, your first consideration is whether he has the correct vaccinations to get the required paperwork. Most countries have uber strict regulations for new animals coming into the country.
There is plenty you can do at home to prepare your dog for a hassle free flight, including practicing calm crate training in a correctly sized crate. A dog that isn't happy in a crate for ten minutes in the kitchen is most certainly going to have a heck of a time flying across the world in one.
Many owners consider their dogs to be poor candidates for plane travel due to their lack of comfort in a crate, but with time, patience, and positive training techniques - almost any dog can go from crate hater to lover!
Packing For A Trip
Whether your dog is coming with you or staying in a boarding kennel, it's important that he has everything he needs to make sure he's comfortable for the duration of your trip.
Why not go through our checklist before leaving to make sure that you have everything you'll need?!
1. Food and bowl
2. Water and bowl
3. Towels or wet wipes
4. Pee pads
5. Medication
6. Crate and bed from home
7. Favorite toys
8. Leash and collar
9. Health records
Each dog has different needs, and it's important to take your time and think about what your dog will require for his particular travel or kennel experience!
Final Thoughts
Going on a vacation should be a great adventure. Do yourself a favor and plan every detail so that you're spending your time having fun - and not worrying about whether your senior dog is OK.
Just because your dog is advancing in years, it doesn't mean he can't be an intrepid traveler. The best way to keep him healthy into his old age is to start young and maintain a healthy diet and exercise regimen for life!
We recently met a Border Collie out on a hike with the grayest muzzle I've ever seen. After chatting with her owner, we discovered that Bessie the Collie was an impressive twelve-years old and still enjoyed hiking every weekend.
Of course, each dog ages differently and you need to take your dog's stamina and health into consideration before hitting the trails - but even if your dog's "hike" is a ten-minute stroll around the park - make sure that you make time for it!
About the Contributor: 
Alexandra Seagal is a lifelong dog lover. Her knowledge and passion for helping others learn the joys of everything canine led her to create
Animalso.com
, a resource for other dog lovers. She's often found writing, spending quality time with her two daughters, or being distracted by her loveable dogs!